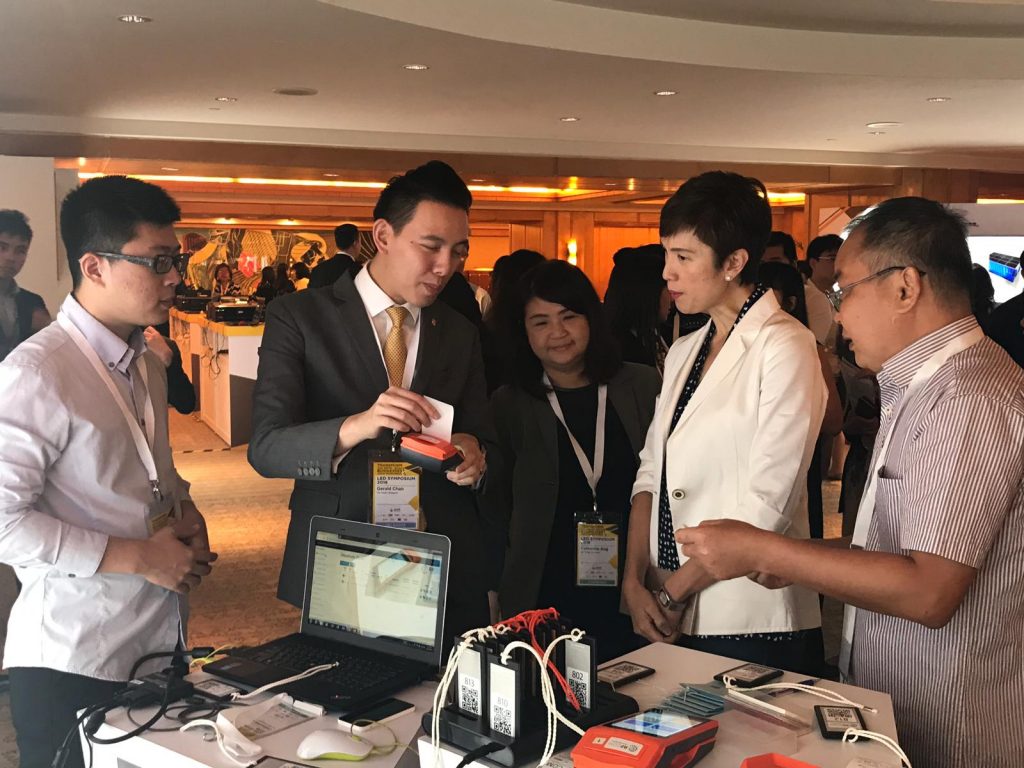 November 9, 2018: After more than one-year development, RFCOM Luggage Management System was officially launched and operation in Pan Pacific Singapore where used to have the challenge of accurate retrieval and storage of guests' luggage. With the use of RFCOM LMS solution technology, luggage is tagged more accurately and retrieval has been reduced from 3 minutes to 3 seconds!
On 9th November, RFCOM participate Lean Enterprise Development (LED) Symposium 2018 in Ritz-Carlton Singapore and present LMS showcase with Pan Pacific Singapore, supported by Employment & Employability Institute, e2i.
RFCOM Luggage Management System is warmly responded by participants – hotels, hospitality and other industry in inventory and process tracking. This innovative solution transform customer's business operations and processes to improve productivity.
In the event, Guest-of-Honour, Mrs. Josephine Teo, Minister for Manpower and Second Minister for Home Affairs touring the booth, awards recognition and encouragement to RFCOM Luggage Management System.
If you are interested or keen to know more about LMS system, please contact via: https://www.rfcom-tech.com/contacts/